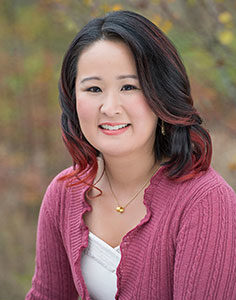 When people ask me about what I do, I say that I serve as a catalyst for healing.  I provide guidance and help individuals in their quest for reclaiming their authentic self, identifying factors that contribute or take away from their well-being.  Contrary to belief, doctors do not heal their patients; the only person who can heal you is yourself.  I enjoy working with people who are ready for a different relationship with their body and an empowering relationship with their healthcare practitioner.  If we agree that we are a good fit, I will work with you to figure out sustainable solutions for your optimal well-being.  This could range from addressing different aspects of your lifestyle including: quality of sleep, dietary habits, exercise, stress reduction activities, career fulfillment, goal setting and planning, time for self to pursue hobbies and interests as well as quality time with family and friends.  I serve as a sounding board, a cheerleader, a guide, a confidante and advisor in your roadmap towards wellness.
According to Webster, the word Naturopathy dates back to 1901 and means a system of treatment of disease that avoids drugs and surgery and emphasizes the use of natural agents and physical means. Naturopathic doctors believe that people are naturally healthy, and our job as physicians is to remove obstacles on a path to healing and help the body use its natural healing abilities.  When given the right circumstances and environment, our bodies can heal and thrive.  More on addressing the cause of illness
I require the following from my patients and myself while working together:
Accountability
There will be homework and I will check up with you at our visits (reading handouts, making time for self, taking supplements, doing exercises, agreeing to follow through on certain tasks).  If we hit roadblocks, we will troubleshoot to find sustainable solutions.
Curiosity
Ask questions, be involved in your healthcare and seek to understand what your body may be telling you.
Honesty
If you are honest with our staff, we can then find the best way to help you with your situation.
Collaboration
This is a team effort.  We will work together to get to the root cause and determine contributing factors that may be affecting your health.
Open communication
We strive for open communication to manage expectations and foster a good working relationship.  If you are not willing to do something we ask you to, then we need to find a better solution or one that is sustainable and doable.
Having an open mind
Be open to change and suggestions.  We will ask you to evaluate what is working and what may not be working for you and your health.
Willingness to take charge of your situation and circumstance
Be proactive and assertive and we will be right there supporting you through your changes.
Discernment
Listen to the facts, opinions, then check in with your own beliefs and feelings then make the decision that is best for you in that moment.
If you are ready for this level of healthcare, we invite you to make an appointment and we look forward to meeting you!
Yours in Health and Wellness,
Dr. Shinsato
Testimonials | FAQ's | Articles | Awards
What would you like to do next? Click one of the links below: