What is Naturopathic Medicine?   
According to Webster, the word Naturopathy dates back to 1901 and means a system of treatment of disease that avoids drugs and surgery and emphasizes the use of natural agents and physical means. Naturopathic doctors believe that people are naturally healthy, and our job as physicians is to remove obstacles on a path to healing and help the body use its natural healing abilities. Learn more about Naturopathic Medicine
What kind of Doctor are you?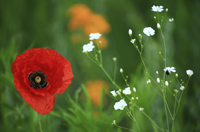 I am a licensed primary care physician in the State of Washington and blend many advances of the modern medicine into my practice. As a naturopathic doctor, I may order labs, perform a physical exam, or refer you to a specialist when needed. I work with you and your doctors or specialists to coordinate care. Additionally, I have extensive training in herbal medicine, homeopathy, craniosacral therapy, visceral manipulation, CranioSpinal Integration (CSI), and Chinese Medicine.
What is your philosophy?
Awareness, Empowerment, Choice. These principles guide the way I practice. First I guide individuals toward awareness of the factors that contribute or take away from their health. Next I empower them with tools for achieving sustainable health and finally it is up to them to take these resources and make the choice to achieve balance in their lives.
What are your qualifications?
I earned my Doctorate degree in Naturopathic Medicine and a Master's degree in Acupuncture and Oriental Medicine from Seattle's own Bastyr University. I completed several clinical rotations at Harborview Medical Center (HIV/AIDS patients), Rainier Park Medical Clinic (Public Health), Highpoint Medical Clinic (Public Health), Bastyr Center for Natural Health and Highline Medical Center (Cancer care). Additionally, I completed a clinical rotation in Chinese Herbal Medicine at Old Shuguang Hospital and Longhua Hospital in Shanghai – two of the most respected medical centers in China. Learn more about ND qualifications. Learn more about Acupuncture qualifications in your state.
Treatment Options:
Find Out More here.
Find Out about Modalities used here.
What Kind of Fees Can I expect?
Please contact us at 425-273-0741 and we will be happy to answer your billing and insurance questions. The type of services you receive at your visit will determine the cost of the visit so they vary if it is a naturopathic, acupuncture, or manual therapy visit. If there are in office procedures (ear wax removal, infrared lamp, urine test, pregnancy test, Strep test), blood, stool or salivary lab tests or supplements recommended, those are in addition to the office visit (that includes evaluation and management of your condition).  For patients who do not have insurance coverage, please call our office at 425-273-0741 and we will inform you about the types of packages that are available for your healthcare needs.
Do you accept my health insurance and what is covered?
If you have health insurance, please call us at 425-273-0741 so we can determine your benefits including copays, coinsurance and deductibles.
I am currently an in-network provider with Premera, Lifewise, Regence, Aetna, Cigna, and First Choice Health.  I am on the waiting list for Group Health (it is currently closed to naturopathic doctors and acupuncturists).
What is the length/type of visit and treatments?
First Office Visit=1.5-2 hours, Return Office Visit=45-60 mins, Recommended Acupuncture=2 visits/week for 3 weeks then 1 visit/week for 4 weeks.  Labs are a separate charge to your insurance and are not part of your office visits.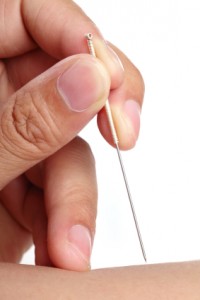 FAQ's about acupuncture:
What kind of needles are used for acupuncture?
Do I have to believe in acupuncture for it to work?
How long will it take for me to feel better?
What conditions can acupuncture address?
What training does an acupuncturist receive?
Do I need to do anything before my first visit?
What should I expect during my first acupuncture treatment?
What are the licensing requirements in each state?
What does it mean to be NCCAOM certified?
How do you address the cause of illness?
We will do a thorough health history intake and order or review any relevant labs and imaging. If your condition warrants a referral to a specialist (such as a chiropractor, neurologist, endocrinologist, gastroenterologist) the appropriate education and referral will be made. Lifestyle factors will be taken into consideration (such as sleep habits, diet and nutrition, stress management, quality of relationships, community involvement, satisfaction with career and life purpose).
Beyond these fundamental steps, I delve into another aspect of health and well-being that is often overlooked, the emotional component. I have found that underlying most physical conditions is an emotional imbalance that one has not addressed. Pain is our body's method of communication and our illnesses serve as teachers for a better quality of life. For example, an individual can have low back pain because they lifted something improperly.
Beyond the structural or physical issues, have you considered what function your back has in your life? Your back provides support, stability and in Chinese medicine it houses kidney energy which corresponds to the emotion of fear. I have found that many individuals who suffer from recurrent lower back problems feel that they could use more support in their personal or professional lives or perhaps are afraid of standing up for what they believe in.
Lifestyle counseling, flower essences, homeopathy, Chinese Medicine, and Bodywork (massage, craniosacral, visceral manipulation) are wonderful tools that I use to help address illness from an energetic and emotional level.
What is your background?
My undergraduate degree in Molecular Biology and several years in research at Salem-Teikyo University, Albert Einstein College of Medicine, Cornell University, and Penn State University allows me to appreciate the beauty of research as well as the limitations of clinical and laboratory studies. My love for herbal medicine and plants is reflected in my passion for using flower essences and herbs in my treatment protocols. Professionally, I am a member of the American Association of Naturopathic Physicians (AANP),  National Certification Commission for Acupuncture and Oriental Medicine (NCCAOM), Washington East Asian Medicine Association Membership (WEAMA) and the Flower Essence Society.
I have a special interest in metaphysics and believe that we are all energetic beings. My background has prepared me to value evidence based research, clinical outcomes and scientific advances while another part of me recognizes the importance of honoring your connection with your body, your passion, purpose and what brings you joy. In the end, if we are truly pursuing what we love and are passionate about, all will work out. Be open to outcome, not attached to it…
What would you like to do next? Click one of the links below: